Just Skin Food
Just Skin Food - Logo.jpg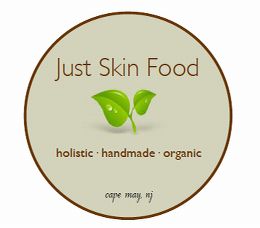 Just Skin Food
. Where Homeopathy and Herbalism join forces.  Formulated and small batch crafted by a passionate Classical Homeopath and Bach Flower Essence Practitioner, with studies in Natural Medicine and Holistic Healing and Herbology! Healthy is over the moon about the power of all JSF products!
Just Skin Food is here to help you soothe and revive your body while bringing balance through body, mind and spirit.

Body - By using products that come from nature you can bring about a healthy change in your body.
Mind - having a balanced state of emotion utilizing what nature has provided.
Spirit - knowing that you are using only ingredients that are healthy for oneself and the planet. 
| | | |
| --- | --- | --- |
| | | |
| | | |