ORGANIC * FACE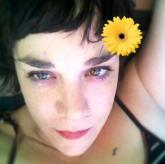 In general the ingredients you will find at Healthy in The Park are just 1 step away from the original plant materials they came from. Nature is a genius and we select products from studied formulators who challenge themselves to bring you fresh relevant products that will give you the fast results you want while creating healthier more durable dermus layers at the same time.  
Click here to understand more about our facial skin's delicate pH balance and how working with it can change everything!
"Nature is the highest-end. It is the most chic the most effectual. Nature based goods offer the richest benefits and the most luxurious quality to humanity, period."
| | | |
| --- | --- | --- |
| | | |
| | | |
| | | |
| | | |
Pages