Eco.Health & Injury.Relief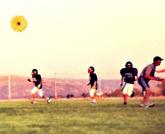 Being Healthy is more than exercise; you know that. On these pages you will find all sorts of Competitive Advantages.
Use these healing products for daily maintenance to stave off stiffness and pain and for acute needs like, migraine headaches, physical injuries or simple accidents that hurt. Use them to heal a back pain that shows up out of nowhere; for pre-workout inflamation reduction, for sprains from football - sore muscles from pitching - running - climbing - playing. At any age, let Nature be your Healing.
BONUS! They all smell amazing and work WITH your intelligent body systems to reduce inflammation, pain and heal tissues, muscles and strengthen the connective fascia.
Be Faster - Better- Healthier!
| | | |
| --- | --- | --- |
| | | |
| | | |
| | | |
| | | |
| | | |
| | | |
Pages