Detox Bath & Body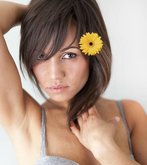 When you get the chance to soak, take the opportunity to heal....Relax, detox and balance.  There are endless ways to bathe that give you a little or a lot of bliss, calm AND health.  
Healthy in The Park wants everyone to feel as good as possible and that means zero synthetic or petrochemical compounds and 100% awesome natural therapeutics in your bath. We've sourced some of the best bath products for pleasure, for pain relief and for basic health and skin maintenance. You will enjoy them all.
Find your Awesome at Healthy in The Park!
| | | |
| --- | --- | --- |
| | | |
| | | |
| | | |
| | | |
| | | |
| | | |
| | | |